South Lake
add to favorites
Property Description
Shwari homes are situated in the Great Rift Valley between Mt. Longonot and Lake Naivasha.
There are 4 houses in a 3 acre compound surrounded by 800 acres of ranch land. The homes also border one of the largest ranches in Kenya called Kedong Ranch. This gives the area a great, open and peaceful feel.
There are 4 houses, each consisting of 3 bedrooms and 2 bathrooms. The master bed room has a king-size bed; first guest room has a queen size bed and the second guest room has twin beds. The master room has an en-suite bathroom, while the other 2 rooms share a common bathroom. The kitchen is open plan leading to the large living room with fireplace. The dining table seats 6 people. All houses have spectacular views of the lake as well as Mt. Longonot. Water is pressurized and each house has a 300L solar hot water tank.
There is a swimming pool located between all the houses. Made out of local materials and finished with mazeras stone, it blends into the landscape. From the pool you get views of the lake and the mountain. Perfect for sundowners.
There are lots of activities to do in the area, here is a list of must do's:
– Climb Mt. Longonot (1/2 day trip)
– Boat ride on Lake Naivasha
– Horse riding – available at Sanctuary Farm
– Bike riding at Hells Gate National Park
– Gorge walk at Hells Gate National Park
– Swim in the natural SPA at Hells Gate National Park
– Pizza lunch at Camp Carnelly's
– Sit on your veranda at Shwari and enjoy the wildlife around you
Shwari employs 5 full time staff who take care of the property including 2 night guards who patrol the area. There is also an electric fence which is turned on at night.
Things to take with you:
– Food for your stay. Houses have fully equipped kitchens with all the common appliances.
– Firewood, the nights do get cold and we do not encourage cutting of trees within the ranch.
– Drinking water. We have running water but it may not be suitable drinking.
– Charcoal. This maybe required if you need to use the BBQ or Jiko (that we can provide).
– Extra blankets. It can get quite cold at night. If you do get cold, it maybe wise to carry some extra blankets.
– Towels. Please bring your own towels for bath and pool use. We do not have a laundry facility so we do not provide towels yet.
– Binoculars. There are over 500 species of birds and many animals. You may want to have these with you at all times.
Please inquire for rates.
Similar Listings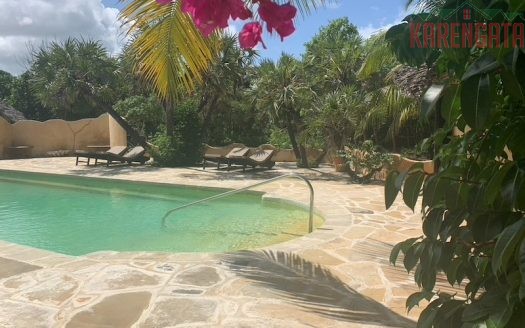 Exclusive use of this beautiful home on a self-catering basis. 4 private ensuite bandas/ro
[more]
Exclusive use of this beautiful home on a self-catering basis. 4 private ensuite bandas/rooms with king size beds a
[more]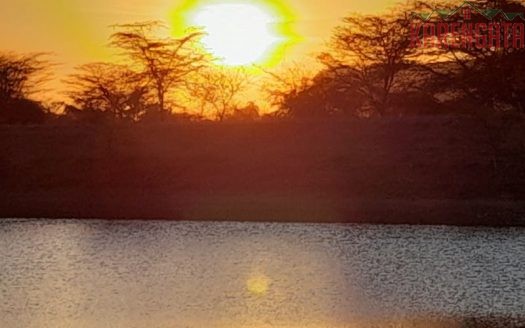 Lovely 'home-from-home' getaway, only 40kms (approx) from Nairobi, located in
[more]
Lovely 'home-from-home' getaway, only 40kms (approx) from Nairobi, located in the Greater Maanzoni Wild
[more]