Property Description
SAND ISLAND BEACH COTTAGES:
11 lovely self-catering beach cottages tucked into a bay strung along an exceptional stretch of shoreline. Safe, sandy and secluded.
There are dozens of places to stay on the Coast. Dozens. Many are gorgeous, with access to lovely beaches, fabulous pools, great food.
So why us? Why Sand Island Beach. Why choose to spend your hard earned dosh, your precious, precious time, with us when you could be in myriad other places on the beach?
We asked our guests what they liked best about being here, why they come back.  Keep coming back.
This is what they said:
"There is simply no other beach on the whole coast that is this unspoiled, this private (even the turtles think so; this is one of the most significant, safest, turtle nesting havens on the whole Kenya coast)".
Untouched, they said.
And it really is. Time has forgotten about us (though we do have WiFi!), geography protects us.
One of this coastline's most beautiful and special, unspoiled places. It must never, ever change said one guest, who knows her beach stuff; she lives on one.
We don't think of our clients as customers, we think of them as guests. We host.  Our beach home is yours. It starts with Us. But it's all about You.
So, why us?
Why not?
September, October and November, you can stay for 3 nights and get the 4th night free. 4 nights and the 5th free, 5 nights and the 6th night free.
The cottages can sleep 2, 3, 4, 5, 6, 8 or 10 people.
Rates on request.
Similar Listings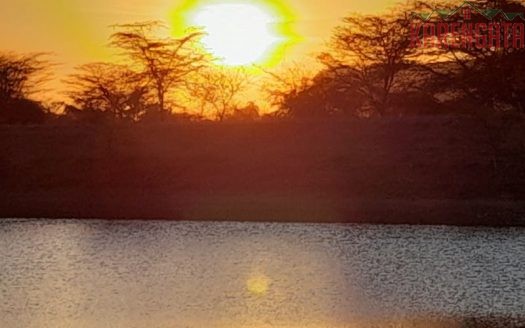 Lovely 'home-from-home' getaway, only 40kms (approx) from Nairobi, located in
[more]
Lovely 'home-from-home' getaway, only 40kms (approx) from Nairobi, located in the Greater Maanzoni Wild
[more]
KES
Lovely 4 bedroom Coast house, on 7 acres with beach frontage: Located only 30 minutes from
[more]
Lovely 4 bedroom Coast house, on 7 acres with beach frontage: Located only 30 minutes from Diani, is this beautiful
[more]
KINGS COTTAGE  is 22 kms north of Malindi Town, 18 kms on the tar and a further 4 kms on a
[more]
KINGS COTTAGE  is 22 kms north of Malindi Town, 18 kms on the tar and a further 4 kms on a dirt/sand road, approxim
[more]
NYUMBA ERIKO is set in the Olelepo Hills, south of Kajiado town towards Namanga, only 2 ho
[more]
NYUMBA ERIKO is set in the Olelepo Hills, south of Kajiado town towards Namanga, only 2 hours from Nairobi, a rusti
[more]