Property Description
Luxury Ranch Style House.
The house is contained on Dolly Estate just outside Usa River Tanzania: a 2000 acre mixed wildlife conservation and agricultural estate where all properties are a minimum of 10 acres.  Set in 15 acres of mature gardens and paddocks this stylish but comfortable home is on the market for the first time. The garden, house and outbuildings occupy approximately 3 acres and this is surrounded by an electric fence and stylish gate. Just beyond the main building envelope is a large stable block for 15 horses, water storage of 120,000 litres and a 4 room staff quarters. Paddocks extend around the property.
Approaching the house from the main driveway and car park, you enter into the house via a stunning veranda area totalling 70sq meters. Everything is a joy in this space, whether you are entertaining friends and dining al fresco or lazing on the comfortable sofas it's a very welcoming area.  Even during the cold months it is still a favourite as everyone enjoys the large open fireplace.
The veranda doors all open into the sitting room which in turn becomes a wonderful open area of comfortable sofas and outside views which when combined with the veranda gives a total combined sq footage of over 120sq meters.
To the right of the sitting room is a Family Room with another open fireplace.  A comfortable dining room with French Doors onto a small terrace is also accessed through the sitting room.
The house is served by a well designed functional kitchen with a large store and laundry.
The bedroom wing consists of four bedrooms of which three are en suite and one has a separate bathroom, which also doubles as the guest bathroom. The master bedroom is particularly spacious with built-in cupboard space and a contemporary bathroom. All the bathrooms and bedrooms are finished to a very high standard.   There is also an office with room for two desks and plenty of built-in storage space: this can be easily converted to make a fifth bedroom.
From the south side you access the kitchen through an arched hedge onto a wonderful sun terrace full of flowering pots. Outside of the kitchen is a very functional dhobi with room for dog beds and shoe racks. There is also a spacious, lockable gas canister store.
Set slightly away from the main house is a relatively new build consisting of two roofed containers – ideal for safe storage; a large and easily cleaned concrete bin area.  Tacked on is a staff house being used as a large workshop and store, a kitchen, a bathroom and a bedroom.
There is car parking for plenty of cars of which 8-10 cars can be accommodated under large sun shaded carports.
The beautiful flower gardens and well-established trees provide a haven for a massive proliferation of beautiful birds.  The house is supplied by water from the Usa River; the pipelines meander through the garden and paddocks allowing for ample irrigation before entering the filtration system to the house.
The house also benefits from rain collection and has underground water storage of 37,500 litres within the house envelope, which is pumped up to a 5000l header tank and two further water tanks of 500l in the attic space.  Hot water is supplied via electric emersion heaters and solar water tanks.
The house is connected to the main Tanesco supply but also has a backup generator of 20KVA, plus solar and inverter connected to a battery bank: enough to power the TV and house lights both inside and out should there be a power cut in the evenings.
Outside of the fence is a further staff block consisting of four bedrooms and a stable block with 17 stables with an attached feed store and tack room.
Altogether this is an amazing home with ample space inside and out for stylish comfortable living.
PRICE ON APPLICATION
Similar Listings
900,000 USD
A four bedroomed family home on a one acre (approx.) elevated site at the end of a cul-de-
[more]
A four bedroomed family home on a one acre (approx.) elevated site at the end of a cul-de-sac, overlooking the mout
[more]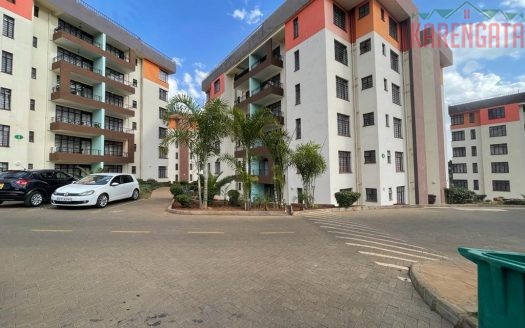 Spacious apartments within a quiet, leafy, tranquil surrounding with an easy access to the
[more]
Spacious apartments within a quiet, leafy, tranquil surrounding with an easy access to the Malls, Schools and Thika
[more]